Our Firm's Philosophy and Turn Key Services
At Nancy Kuhn Interior Design, we are, using our talents and experience, dedicated to creating interiors for you that reflect your lifestyle, personality, and/or business model. Whether you prefer an 18th Century Traditional interior design, a Mid-Century Contemporary interior decoration, an Eclectic or Transitional interior design, we have a full complement of bedroom, dining room, living room, office and home office furniture resources to create the living environment of your dreams. To create the finishing touch, we will assist you in the selection of paint colors, wall coverings, flooring, hardware, fixtures, accessories, lighting, clocks, rugs, draperies and art that will convey your personal style to everyone who enters your home.
The same is true for our commercial clientele. We respect and understand the importance of your business model and will work closely with management to create an interior design that reflects that model. Whether you prefer a Traditional, Contemporary, Eclectic, or Transitional style, we also have a full complement of office furniture products to choose from to create an ambiance that conveys your business message to customers who enter your offices.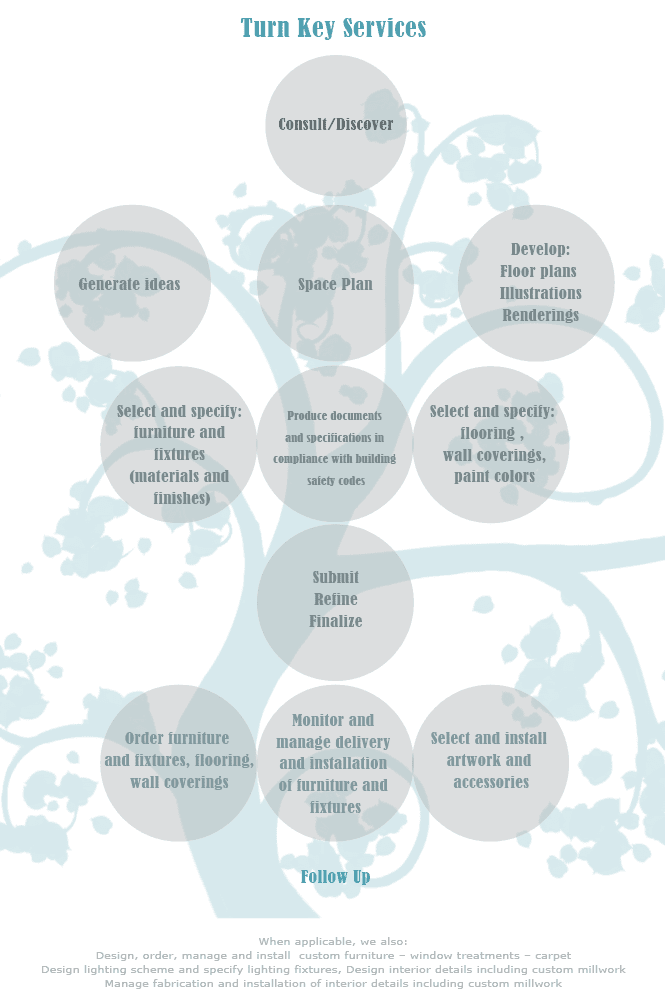 Interior Design projects include banks, law firms, engineering offices, medical offices, churches, executive offices and corporate headquarters, as well as, retail stores, health care facilities, custom homes, vacation homes, and bedroom and bathroom remodeling in Houston and throughout the United States. The firm's interior design projects have been published by national magazines and have been cited by awards, including the American Society of Interior Designers (ASID).